How Quickly Your Boynton Beach Home Can Experience Flood Damage
4/8/2018 (Permalink)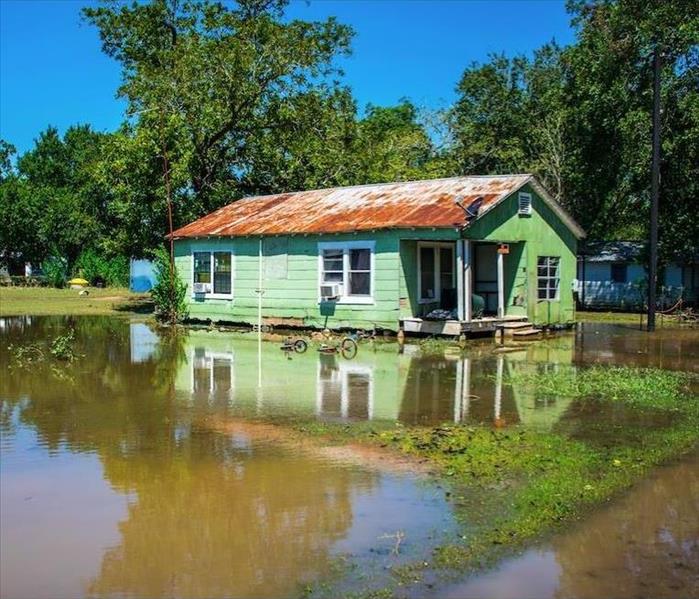 Flooding in any area can be devastating to the homeowner. Contact SERVPRO right away should your home face a flooding scenario.
Team SERVPRO Helps Dry Out Your Property and Seals Up Cracks Which Can Help Prevent Future Flooding

Owning a home in Boynton Beach has always come with the expectancy for unfavorable weather at times. While the better part of the year gets spent in warmth and mild conditions, these fair circumstances can change at the drop of the hat with severe weather systems pouring in from the coast. While you might do your best to prepare your home structurally for the potential wind, water and physical damage from external sources that it could face amid a strong storm, sometimes these measures fall short of completely preventing the issues.

A good example of this would be flood damage to your Boynton Beach residence. While you work hard to make sure that your house is structurally able to handle the demanding nature of hurricane seasons, you cannot always tell when your foundation walls begin to fail and degrade. Even on a small scale, a good amount of water can pass through insignificant cracks and vulnerable points, broadening these penetration zones to allow high volumes of water in the ground and on the surface to pass through this line of defense.

Within a short amount of time, you are dealing with a substantial emergency situation in the lower levels of your home. Whether this is a finished and livable area of your house or not, the pooling water stands to threaten the materials that are responsible for structural integrity of your home and can irreparably damage contents of the area including appliances and your stored possessions. This reality is why contacting SERVPRO at the onset of this disaster can help you to limit the damage that you end up facing.

Our SERVPRO technicians work quickly to ensure that you experience as little of the potential damage as possible by immediately searching for the source of the flooding and repairing this area with hydraulic cement. Extraction using truck mounted pumps and wet-vacs prepares the area quickly for a thorough drying procedure. Drying and dehumidification limit the possibility of an added disaster such as mold growth.

Flooding is rarely an expected occurrence, even for those that are familiar with the severe weather systems that they face. You can always trust SERVPRO of Boynton Beach to help you clean up the mess and restore the damage whenever you need us. You can reach our emergency response team 24/7 at (561) 413-9754.

Click here for more information on the city of Boynton Beach.