How Do I File a Claim After a Home Flood?
1/20/2022 (Permalink)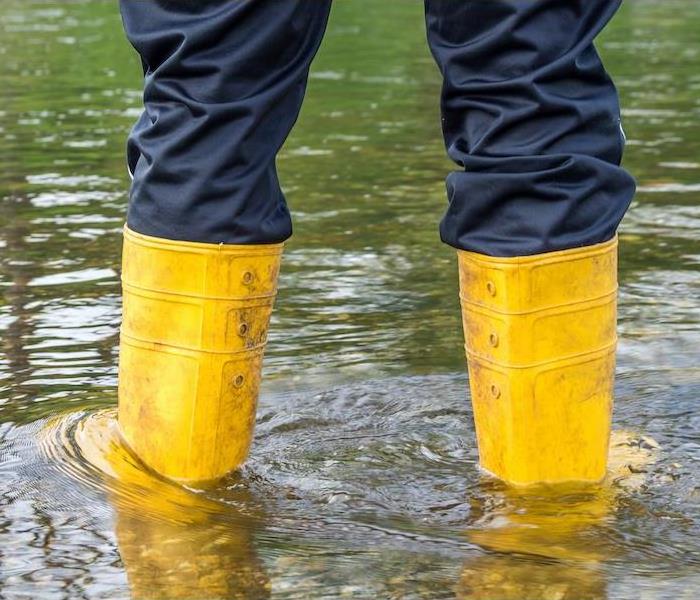 If you are faced with flood damage, call on our experts for help. We are available to assist you 24/7.
SERVPRO Technicians Extract Flood Damage from Boynton Beach Homes
Boynton Beach homeowners should stay alert. King tide season runs from August to December, which means flooding is more likely in low-lying areas.
SERVPRO provides homeowners in Boynton Beach with flood damage cleanup 24 hours a day, seven days a week, 365 days a year. The goal of SERVPRO's service is not just to remove the damage affecting your home but also to return your property and the contents therein to a pre-damaged state.
What Tips Should I Bear in Mind When Filing a Flood Damage Claim?
Act fast. After a disaster, contact your insurer as soon as possible. An adjuster should be in touch within several days after your initial contact.
Evaluate the damage. Take photos, videos, and keep records of damaged items. It may be tempting to clean up, but avoid touching anything until the adjuster has seen it. Keep records of information about damaged items, including the date of purchase and monetary value.
File your paperwork quickly. Send in your Proof of Loss form within 60 days of the disaster occurring to receive timely service.
How Does SERVPRO Extract Floodwater from My Property?
Extraction can work in several different ways depending on the extent of water damage, the amount of debris in your home, and the amount of standing water still present. SERVPRO technicians can use the following to prepare your home for structural drying:
Gas-powered submersible sump pumps for removing standing water at least two inches deep.
Portable, back-mounted extraction systems to remove water from hard-to-reach nooks and crannies in the home.
Truck-mounted extraction systems for removing large amounts of water. The storage tank for this type of extractor can be anywhere from 60 gallons to well over 100 gallons in capacity.
SERVPRO of Boynton Beach provides mitigation and restoration services that are Faster to Any Size Disaster. Call (561) 413-9754 to send a team to your home.